Determining How Often You Should Wash Your Car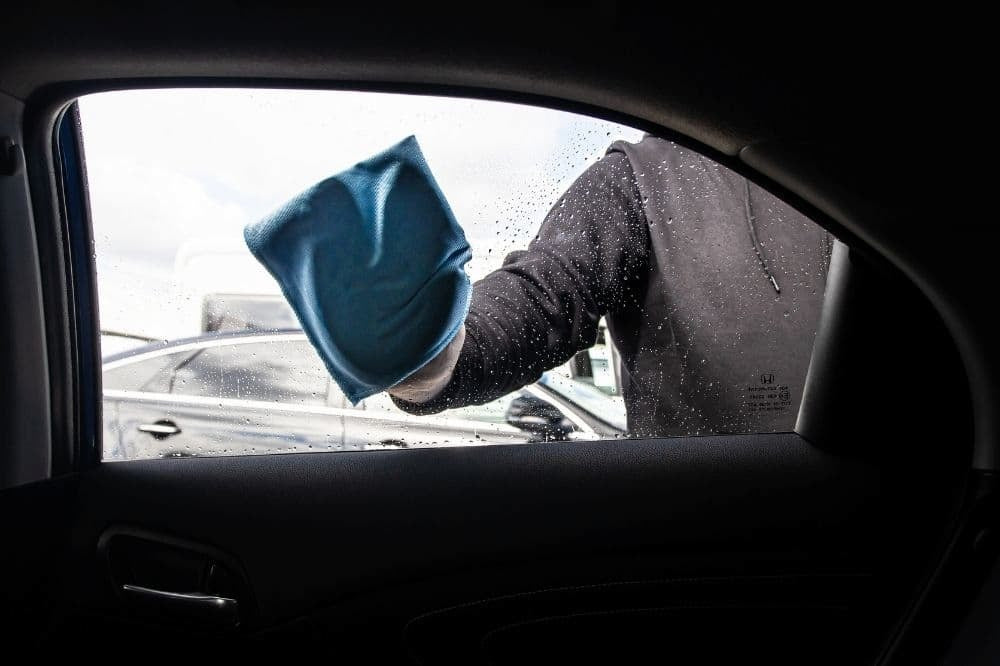 Often, you find that people tend to neglect washing their car, resulting in a large amount of excess dirt, grime, and other contaminants which prominently display around the exterior of their car. This results in the dreadful thought as to what the interior of their vehicle looks like, with places such as floor mats (car mats).
Our latest post will provide some insight into the above by determining how often you should wash your car.
How Often Should You Wash Your Car?
In order to strike the right balance between not 'over-washing your car' and neglecting your vehicle, we suggest that you should aim to wash your car every two weeks at least. Aiming for every two weeks will allow you to stay on top of the cleanliness of your vehicle, eliminating all of the excess dirt, grime and other contaminants.
Of course, you should always take into consideration depending on where you are driving your vehicle can result in you washing your vehicle sooner than the recommended two weeks. For instance, should you take a family trip which requires you to drive on roads that attract more debris than normal. Should a situation like this arise, then we suggest that you wash your car upon your return.
Once you have decided that it is time to give your car a wash, it is just as important to make sure you are washing your vehicle correctly. 
Can Any Shampoo Be Used To Wash Your Car?
If you have previously used a standard shampoo to wash your car, you may have felt fairly lacklustre in regards to the results that were generated. It is also possible that you have found that a standard shampoo has actually damaged your vehicle altogether. This is why it is absolutely essential to use a dedicated car shampoo.
Can You Leave Your Vehicle To Dry After Washing It?
Often you find certain car owners upon washing their car will likely leave their vehicle out to dry - rather than undergoing the drying process. Neglecting the drying phase will often leave your car water spots across the surface of your surface. People often associate water spots as a good thing as this may give the perception of your car becoming clean - this is in fact the opposite.
In fact, the truth is that water is full of contaminants, pollutants and other debris which can damage your vehicle - especially the paintwork. Therefore, it is important that you do not overlook drying your car.
Is Rain Bad For Your Car Wash?
As rain falls, the particles that are travelling will gather a fair amount of contaminants. Upon landing on your car, these contaminants will end up sticking to your car's surface even after the water has evaporated - the contaminants will remain present.
As a result, the longer that you leave your car unwashed - the more contaminants that build up and can potentially damage your car.
Can You Wash A Car With Just Water?
If you decide to wash your car through using warm water only, this will not remove as much dirt as you may have previously hoped for. Not only this but contaminants will remain on the vehicle, even if your car may appear to look fairly cleaner than before.
Simply put, however, in order to get the best results you will need to use a dedicated car shampoo. Although, if you want to get the best results, it is advisable that you undergo a pre-wash first - followed by decontamination and finishing your detailing with car wax etc.
Is There A Best Time To Wash Your Car?
In regards to the best time to wash your car, this should go without saying - you should aim for a time that does not include extreme conditions such as blistering heat, torrential rain or breathtaking wind conditions. Rather, if you choose a morning/early afternoon or evening in which these conditions are tame - allow you to take your time and ensure that the whole car has been cleaned evenly.
For instance, should you decide to clean your car on a day that is substantially hotter than others - you will find the products being used can in fact stain and damage your paintwork as you have left it to sit too long.
Alas, opting to wash your car either early or late in the day will give you the best results.
Which Products Do You Need To Get The Best Results?
Prior to starting the washing of your car, we suggest that you have two - or even three buckets at your disposal. Each bucket will have its own individual purpose. This is so you can have a dedicated rinse bucket, wash bucket - and even a wheels bucket.
We refer to this as the two (or three) bucket wash method. Having dedicated buckets will limit the number of swirls and scratches on the paintwork - which will give you a superior finish. We suggest that you take a look at our Duel Detailing Buckets Complete Set as these include a rinse, wash and wheels bucket.
Other necessary components during the two bucket wash method are the Grit Guard and Gamma Seal Bucket Lid. The grit guards are essential as they keep the dirt and grime at the bottom of the bucket(s) - far away from your wash mitt (another crucial component), minimising the risk of scratching or inflicting swirls into your paintwork.
Whereas the Gamma Seal Bucket Lid offers a watertight option to accompany your Duel detailing buckets. The snap-on rim is pushed onto the bucket lid edge, with the seal then being created by a screw-threaded centre piece lid that can easily be unscrewed to allow access to the bucket.
The Pre-Wash Process
The pre-wash process is often an overlooked component of washing your vehicle. This stage allows you to remove as much dirt and grime on the surface of your vehicle as possible - without making physical contact. Without this pre-wash stage, you will find that the two wash bucket method (addressed above) will provide lacklustre results. This will be down to the grime present of the vehicle will be applied to the wash mitt and swirled across the surface of the vehicle - even scratching it. Regarding the best tools for pre-washing your vehicle, below we will provide some of our products for this particular stage and detail how to get the best use out of them.
The Nitty Gritty - Pre Wash & Degreaser is a non-caustic blend of grime killing surfactants that is specially designed to remove all traces of road grime and bug splatters with its exceptional cleaning power. In order to use the Nitty Gritty - Pre Wash & Degreaser, we suggest that depending on the required cleaning situation - you dilute it from 1:10 to potentially up to 1:200. Once you have diluted to the required strength, apply a trigger spray or a dedicated pump sprayer (which can be applied VIA a Foam Lance if desired). Once it has been applied, allow a contact time of 2-3 minutes, afterwards, pressure rinse off.
Alternatively, you can opt for the Assault - Pre Wash Snow Foam. This is specially formulated whilst boasting an incredible high-intensity cleaning power and long dwell times to boot. This is a fantastic car cleaning product as it is also safe on sealants and car wax. Not to mention having a lovely apple scent to finish it off. Similar to the Nitty Gritty, you should take an element of caution whilst washing your car under direct sunlight - especially in the summer. You must ensure that these products do not dry on your vehicle surface as this can be fairly difficult to remove and can even damage your vehicle altogether.
In order to use the Assault - Pre Wash Snow Foam, it is advised that you add 100ml into your snow foam lance bottle whilst topping the rest of the 400ml with water. After the measurements are in place, you can then apply this to your entire car exterior. Once it has been applied, you should allow some dwell time and then rinse off with a pressure washer.
In regards to the snow foam lance, we also provide various snow foam lance fittings should you be eager to upgrade your lance or are in need of a different fitting altogether.
Following your completion of this stage, you are then free to move on to the car shampoo and wash stage:
Shampoo Stage
Following the Pre-Wash stage, the next critical stage is the shampoo stage. This is where the two or three bucket wash method (as stated earlier) comes into play. Once you have your car wash buckets in order, you should also have an effective car shampoo that gets the best results.
For this, we recommend the Bahama Blue - High Concentrated Shampoo. This is perfect for giving you incredible suds with superslick lubricants and anti maring properties. Should you be on the market for a quality car shampoo, look no further than our Bahama Blue car shampoo. This is an extremely powerful shampoo that provides results that are simply unmatched.
For car enthusiasts or those who want to look after the condition of their vehicle - there is no better investment than this carefully crafted car shampoo.
Decontamination Stage
Once you are happy following the shampoo stage, next is the decontamination stage. Decontamination and the removal of these contaminants can be broken down into two separate processes. The first being the chemical decontamination and the second being the physical decontamination.
The purpose of the decontamination stage is to remove contaminants that have bonded to the surface of the vehicle. Examples of this can be road tar or iron fallout. Therefore it is imperative that you have products that you can rely on. Hence our Duel Decontamination Kit. Our Decontamination Kit provides everything that you need - the Toxin - Iron Fallout Remover, the BlackJack - Tar & Glue Remover and the Erase - Clay Bar.
We also offer the Duel Mega Kit that features all of the products needed to guarantee you receive the most thorough clean possible. This detailing kit will serve as an investment as you will be set for the foreseeable future.
To Finish, Wax Your Car
We recommend that you finish with waxing your car as this will add an additional layer of wax as this is without a doubt one of the most satisfying processes in detailing and car care. Our Element Hybrid Wax Kit has everything that you need to achieve the best results - in one essential kit.
Our Element Hybrid Wax is a durable super glossy finish in which you merely need to apply it to the incredibly soft Coral Microfibre Cloth to buff out the wax. They provide an incredibly glossy finish whilst also ensuring paint protection that is extremely durable. The durability lasts for roughly 3-4 months whilst one tin of this car wax is enough to finish over 10 cars.
Featured in this hybrid wax kit is the Panel Prep - Panel Wipe. This is designed to remove all traces of oils and/or polish residues from the surface of your vehicle, allowing you to prepare to apply your waxes.
This is a fantastic choice as it allows you to obtain an increased performance and durability from your wax, sealant or coating.
The last two products featured in this kit are the Coral Fleece Microfibre Cloth and the Wax Applicator Disc.
A Summary Of How Often You Should Wash Your Car
We recommend that you should wash your car every two weeks, although situations may occur where this might be needed to be pushed forward. As well as this, it is also important to get an understanding of what the best practices are when it comes to washing your car.
Take a look at the various car cleaning products that we have available today, or alternatively - take a look at our other guides to learn more. For instance, if you are a new car owner, take a look at our post regarding if iron fallout remover is necessary for your car cleaning or how to safely decontaminate your vehicle.