What Is A Tyre Dressing Applicator?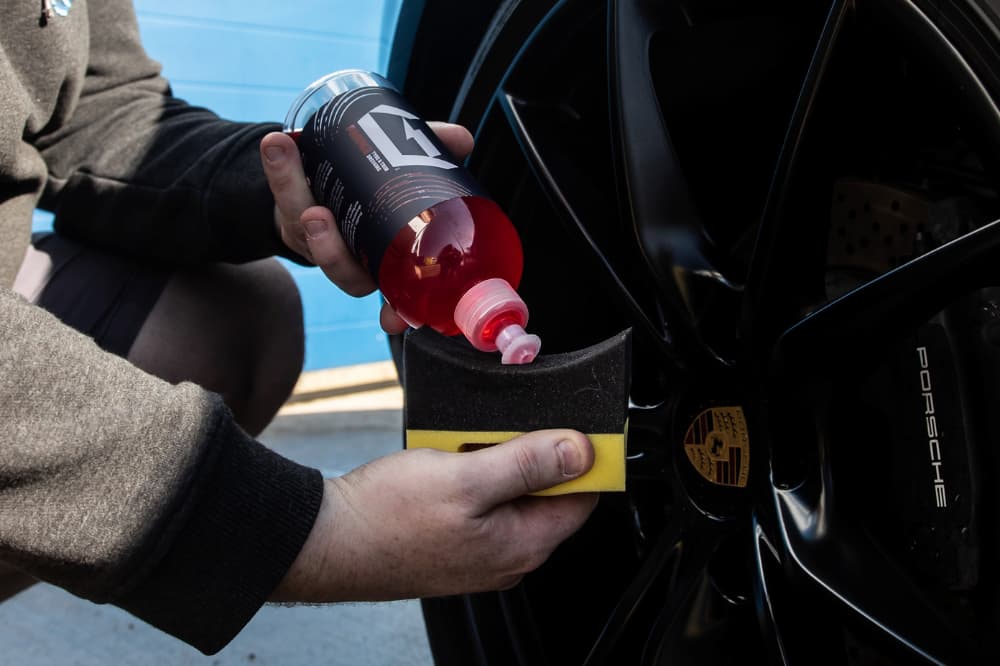 Other than driving your car, the most satisfying thing for a car owner is to have your car looking as if it has come straight from the showroom. With this in mind, it is easy to understand that the tyres of your car will attract the most amount of dirt. However, in order to get the best dress possible for your car's tyres - having a quality tyre & trim dressing will not be enough. In order to get the best tyre shine possible, you will need to have a quality tyre dressing applicator. If you are unsure as to what is a tyre dressing applicator - let us explain:
What Is A Tyre Dressing Applicator?
If you decide to clean your tyres without a tyre dressing applicator, two things will be guaranteed - your hands will be a mess as well as you not being able to get the evenest application. A tyre dressing applicator will serve as a way for you to get easy access to the surface you desire whilst spreading evenly which will ensure unparalleled results.
Thanks to the easy grip and ergonomic shape of the applicator, this makes applying your tyre dressing far more simple whilst also getting you better results. Not only this but the design will also ensure to protect your fingers and nails from getting greasy or having grime, dirt and other contaminants stain your hands as you attempt to clean your tyres.
However, if you are looking for a great tyre & trim dressing, look no further.
Profile - Tyre & Trim Dressing
The Profile - Tyre & Trim Dressing is a multi-gloss level tyre and trim dressing that can be used for all rubber and plastic exterior surfaces. Boasting great durability with no sling formula whilst also being extremely easy to apply - this dressing will ensure an incredible finish that ensures the restoration of your plastic trim.
With a coupling of silicones and solvents, these provide a durable, quick-drying and water repellent finish. This finish is made possible thanks to the applying multiple coats of Profile - Tyre & Trim Dressing. For instance, the first layer will provide a satin, factory-level finish - whereas additional layers will result in extra gloss. Meaning that the more layers you add - the more glossy your finish will be.
In order to get the best results with this, you will need a quality tyre dressing applicator.
The Duel Tyre Dressing Applicator:
Our Duel Tyre Dressing Applicator is the perfect tool for applying your Profile - Tyre & Trim Dressing to the tyres of your vehicle. Our tyre dressing applicator boasts a sturdy and handy grip section which is made from a denser sponge and will ensure that your hands are kept clear from the potentially messy application.
The softer area of the sponge is purposefully shaped in the position of an arc which will effortlessly allow you to apply your dressing onto your tyres.
A Summary:
In short, a tyre dressing applicator will allow you to accurately implement your tyre dressing onto the tyre of your car - allowing you to get the best possible outcome whilst also ensuring that your hands are kept spotless throughout the entire process of cleaning.
At Duel Auto Care, we host a wide array of car cleaning products to choose from. You will be hard pressed to find better car detailing products on the market. Whether you are a new car owner or someone who considers themselves a car cleaning enthusiast - our products will guarantee the best results. 
Alternatively, take a look at our latest guides to stay informed on how you can maximise your car cleaning results.