The Popular Car Cleaning Scents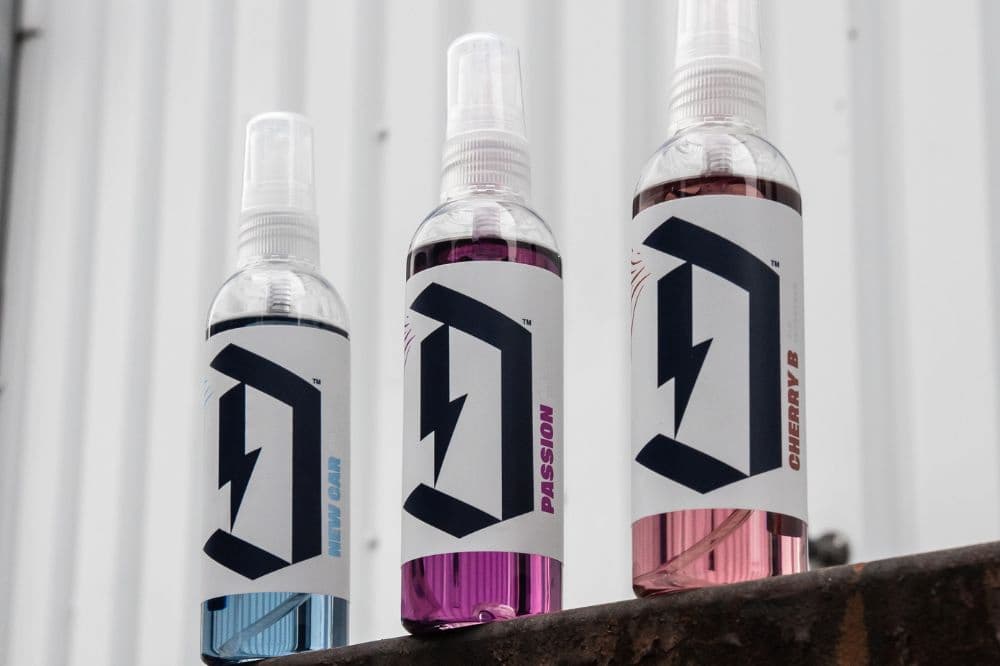 Following the completion of cleaning your car, the days that follow are nothing short of joyous as you can enter your car knowing that is looking and smelling fresh - especially if you ensured an extra level of cleanliness to the interior of your car. This is why implementing fresh car scents into your vehicle can serve as the icing on the cake for your car to remain as fresh as ever. Therefore, making a decision as to which products to buy can often lead to being a head-spinning task.
With this in mind, below we have provided a list of the popular car cleaning scents that our customers at Duel Auto Care love:
The New Car Smell Car Air Freshener:
The New Car Smell Car Air Freshener is exactly how it sounds. With the New Car Smell Car Air Freshener, every time you step into your car, it will give the impression that you are entering a new car for the very first time.
This car scent provides a showroom quality fresh-smelling interior by combining aromas that encapsulate the experience of stepping foot into a new car - fresh from the showroom. All you need to do is simply spritz onto all of your vehicle's soft surfaces, floor mats, fabric seats etc. Whilst topping up extra sprays whenever you feel it is required.
This New Car Smell Car Air Freshener ensures a long-lasting scent with zero water content and is of the highest quality available.
Pour Homme Car Air Freshener:
The Pour Homme Car Air Freshener is the crown jewel of car air fresheners that we have available at Duel Auto Care. In the creation of this car air freshener, we can guarantee that no stone was left unturned as we were able to discover the most luxurious oil scents that forge this incredible fragrance. Resulting in a scent that will serve to be the finesse to your interior space.
This aromatic and indulgent car air freshener is a must-have scent for any car enthusiast.
Car Air Freshener Kits:
If you would rather opt for a bundle of incredible-smelling car air fresheners. We suggest that you choose between one of the three-car air freshener kits that we have available. These kits feature three luxurious car fragrances that are packaged neat and tidy into a handy black handy drawstring mesh bag.
The 3 scents that are featured in the first car air freshener kit are three 100ml bottles of Havana, Pineapple Express and our magnum opus - Pour Homme. These serve as the essential components for your door pocket or glove box.
The three scents that are featured in the second car air freshener kit include the Fizz Pop, Zest and Pour Femme. The Pour Femme car air freshener provides a floral explosion that will awaken your senses. Demanding attention with its highly addictive scent that explodes whilst ending with a sugary kick to boot.
Lastly, the third car air freshener kit includes Passion, the New Car Smell and the Cherry B. The Cherry Bakewell car air freshener provides a mouthwatering mixture of jam, almond sponge, and icing with the cherry on top. Serves as the perfect homage to the classic Bakewell tart.
Pick 'N' Mix Car Air Freshener Kit:
Our last recommendation comes via the Pick 'N' Mix Car Air Freshener Kit. This car air freshener kit allows you to choose three of our car air fresheners in an elegantly packaged black drawstring mesh bag.
Simply select the desired car scents that you wish and look forward to the interior of your vehicle retaining its fresh smell for a prolonged period of time.
Conclusion:
Those are some of our highlighted car air fresheners that provide an amazing car scent. Why not take a look at our complete collection of car air fresheners and find the car scent that matches your needs?
Alternatively, why not browse our latest guides to keep up to date. These guides have been specially made to ensure that new car owners and car enthusiasts can maximise their results when it comes to cleaning their car.