Tips To Clean Your Car Interior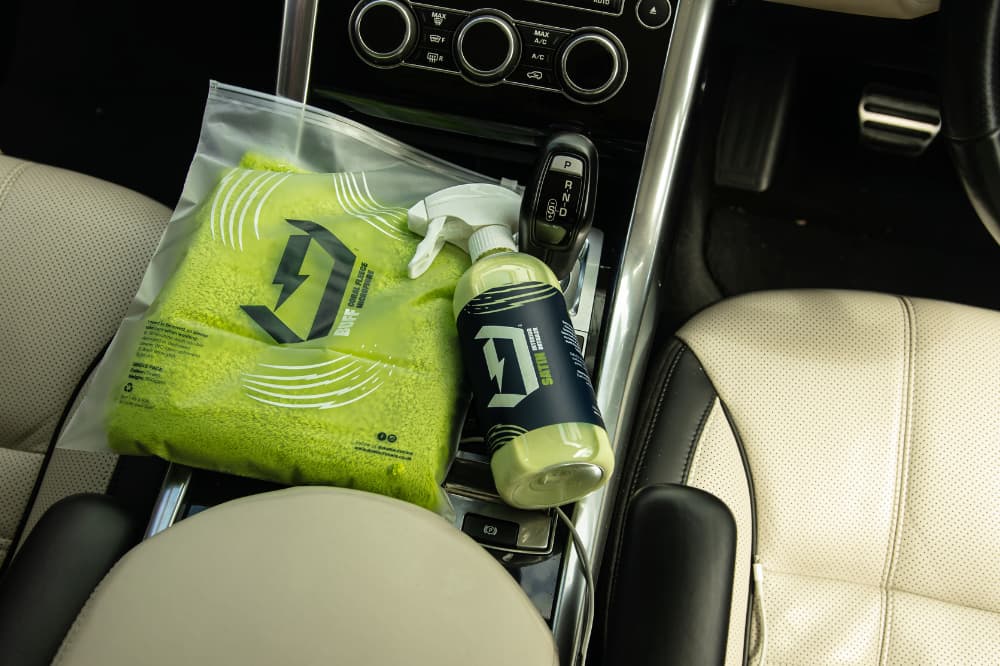 Depending on your job, and lifestyle among other factors - chances are that you spend a lot of time inside of your vehicle. Travelling to various locations for either business or pleasure. As a result, you might often find clutter and the overall lack of cleanliness stack up over a period of time.
Therefore, it is important to always stay on top of cleaning the interior of your vehicle. In our latest post, we will highlight some tips to clean your car interior.
Why Should You Maintain The Cleanliness Of Your Car Interior?
As briefly mentioned above, clutter, dirt and dust add up over time. Despite the mess serving as a hindrance more than anything - it is the dirt, dust and other contaminants that serve the most harmful to your overall health.
Dust can be built up over time in which you will find that this build-up becomes abrasive, thus scratching more sensitive areas of your vehicle. Not only this but any organic waste that you find left inside of your vehicle has the potential to cause fungus and mould issues as they are left to fester.
Should the above happen, these will need to be properly sanitised and cleaned with the sole purpose to make it safe - as well as less revolting.
As we move to the cleaning process of the interior of your vehicle. There are some things that you will need to consider. The first is the materials of the interior that you are cleaning, as well as the severity of the build-up. With these two things in mind, the correct products to get the best result for cleaning your interior are paramount.
Below we break down examples from various areas of your interior whilst providing you with insight into getting the best clean, out of them.
Car Carpets:
Regarding the carpets of your car, as well as car mats - these are designed to be hard-wearing and resistant to heavy abrasion. With this in mind, the carpets and/or car mats of the interior of your vehicle are the dirtiest part of your whole car. This is due to the fact that should anything spill or drop whilst you're inside of the vehicle - the debris will end up on the ground.
With this in mind, we suggest that you first hoover the mats first. If the car mats are particularly dirty, try using a wet vac as this may be beneficial, alongside the Logic - All Purpose Interior Cleaner as the cleaning solution. Also use a detailing brush to clean through the carpet. Once set, remove using one of our Duel general-purpose microfibre cloth.
Car Seats:
Regardless of car seats being cloth or leather, stains are most likely to occur over time due to the likes of spillages. However, the likes of dirt, dust as well as oils from the skin tend to be the most likely contaminants that you will find on your seats.
The Logic - All Purpose Interior Cleaner coupled with a detailing brush can be used for your car seats, as well, in addition to the carpets as mentioned above. However it is worth noting that a brush is fine for leather seats also. Also, if a deep clean isn't required - use the Logic All Purpose Interior Cleaner with a soft scrubbing brush as well as a Duel general purpose microfibre cloth to wipe off any excess.
Dashboard:
Dashboards serve as the showpiece for the interior of your car, it is also the area of the vehicle that you will be looking at the most. With the multitude of manufacturers on the market - meaning that these are created with varying levels of premium materiels. With this in mind, you need specific cleaning products that are specifically formulated for car interiors.
We suggest the Satin - Interior Dressing & Cleaner. This provides a gentle cleaning and dressing product that boasts anti-static properties that leave surfaces clean and dust-free with zero traces of any product residue. Along with a scent that fills the interior with an amazing hint of lime.
In order to use this, we suggest that you spray the bottle onto the Duel microfibre cloth and wipe it over the dashboard surface. Afterwards, buff it down if desired.
Below we will provide a step-by-step guide with tips to clean your car interior:
Clear It Out:
The first thing that you should do is remove all of the clutter from your car. Removing all of the rubbish that you may find on your car mats, and side pockets among other areas. Afterwards, conduct another assessment to ensure that you have everything.
Target The Areas You'd Forget About First
After all of the clutter has been removed, we would first suggest that you aim to clean all of the areas of the vehicle that you would otherwise forget about. Areas such as the sides of the doors along with the top of the door, as well as underneath.
In order to get the most out of your clean, we recommend that you take a look at our effective Interior Detailing Kit throughout as this will be perfect for the interior of your vehicle.
Dusting and Cleaning:
To effectively maximise your dusting and cleaning, we suggest that you use our Interior Detailing Kit. This allows your interior space remaining factory fresh, included in this set are the Satin - Interior Cleaner & Dressing, Optical - Window & Glass Cleaner, General Purpose Microfibre Cloth and the Duel Window Glass Cloth.
Carpets:
As stated above, this will be the dirtiest area of the whole car, it is with this in mind that you will often find contaminants that are hidden away among the many fibres. This is where our various car interior cleaning products at Duel Auto Care can help you. Each of our products can eliminate these contaminants whilst making your car look factory fresh.
Glass:
The last tip we have is for your glass. Buffing your windows is a simple process thanks to our Optical - Window and Glass Cleaner. A high alcohol formulation that removes any residues or grime from all glass with immediate effect.
To use, simply spray the glass cleaner onto one of our cloths and then proceed to wipe the glass. After wiping down, provide a perfect finish with the clean side of the cloth.
For more information, tips and guides - see our other blog posts at Duel Auto Care today.