Our Guide To Cleaning A Leather Car Interior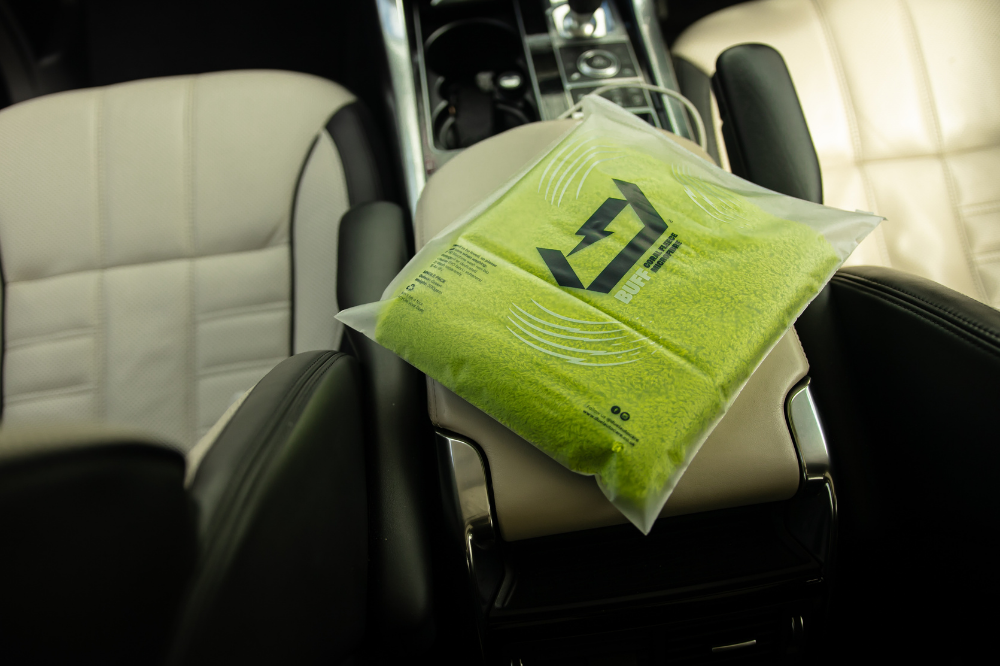 Leather car seats are an increasingly popular choice for car owners. This is due to the fact that having a leather interior offers a more comfortable and luxurious feel compared to other fabrics found in car interiors. However, cleaning leather car interior has a different process. Whether you are a car cleaning enthusiast or a new car owner in general, below we provide our guide to cleaning a leather car interior.
Which Products Do You Need To Clean Your Leather Car Interior?
Over time, you will find that the leather surfaces of your car interior will attract dirt and grime which will find its way deep into the grain of the leather interior. Without ensuring immediate attention, this can cause the leather to fade and deteriorate far quicker than normal.
Therefore, it is important that you clean your leather with products that are specially made - rather than products that may in fact cause damage rather than cleaning the interior. The products that we suggest are:
The Logic - All Purpose Interior Cleaner
The Logic - All Purpose Interior Cleaner is one of our most popular products at Duel Auto Care. This is due to the fact that this is an all-purpose cleaner that is suitable for a vast array of car interiors - including leather. The Gentle foaming action of this all-purpose interior cleaner will remove grime, stains and other contaminants from most interior surfaces whilst leaving a fresh factory finish.
In order to use the Logic - All Purpose Interior Cleaner for heavy cleaning - we suggest that you use a 1:5 ratio whereas for general cleaning you should aim for a 1:10 ratio. Once your measurements are in place, apply the interior cleaner to your desired area and work it in using a soft detailing brush. Afterwards, remove all of the grime, dirt and contaminants by using a Duel general-purpose microfibre cloth.
Microfibre Cloths
We supply a wide range of microfibre cloths that allow you to safely get in between the nooks and crannies of the interior spaces. One such collection we have is the Microfibre Bundle. This bundle is fit for each detailing purpose. Allowing you to have all of your bases covered from drying towels to general-purpose cloths and everything else in between. The Microfibre Bundle features a Triple Twisted Loop Drying Towel, a Coral Fleece Microfibre Cloth (Green), four General-Purpose Microfibre Cloths (two in green and two in gray) and a Duel Window and Glass Cloth.
Getting Your Leather Car Interior Clean
Once you have used these products to clean your leather car interior, you will quickly see the difference between how it used to look compared to how it is now. Using your general-purpose microfibre cloth, soft detailing brush and the Logic All-Purpose Interior Cleaner will make the inside of your car look as if it has come straight out of the factory - topped with a lovely scent to boot.
Take a look at the various car cleaning products that we have available today, or alternatively - take a look at our other guides to learn more. Whether you are a car cleaning enthusiast or new to the road as a first time driver - our guides will provide insightful looks in how you can maximise the results of cleaning your car.